Zoologic natural park Bioparc in Valencia
Bioparc Valencia is a new generation zoo that has been created so that visitors can walk between wild animals in their habitats.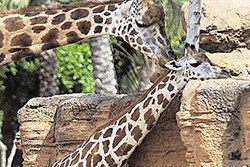 Bioparc Valencia is committed to the conservation of animal species, as well as education and the need to raise awareness about the preservation of its ecosystems of origin.
Join dozens of captive breeding programs for endangered species, at the same time offering a wide didactic range.
Bioparc offers exciting experiences in every corner of the park and every minute of the visit. Where one can venture out and discover the wildlife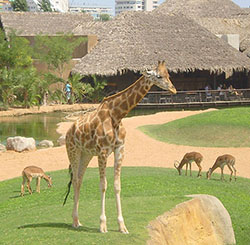 and their habitats.
Bioparc features a design that seeks to immerse the visitor in a meticulous recreation of natural habitats. The animals, vegetation and landscape form a whole who runs invites you to discover the complexity of natural ecosystems.
The barriers are hidden giving the visitor a sense of continuity between the enclosure in which live animals and the space occupied by the public, providing the feeling of being immersed in the ecosystem itself of animal species that inhabit the zoo.

View the full map of Bioparc of Valencia