Visit the Albufera Natural Park in Valencia

The Albufera Natural Park or La Albufera («the little sea») is a natural park in the province of Valencia, in Spain. The Albufera was knowed by the romans Nacarum Stagnum and in some Arabic poems is called sun mirror.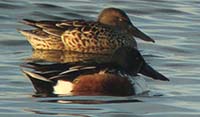 This 21.120 ha site, which was named natural park by the Generalitat Valenciana on July 23, 1986, is located about 10 km south of the city of Valencia. The nature reserve covers the system formed by the lagoon itself, its humid environment, and the coastal strip adjacent to both.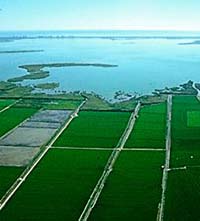 On October 23, 1990 was approved the Special Plan Parkland Protection (now repealed by the Supreme Court of Spain) and Decree 96/1995, of May 16, approved the Plan of Natural Resources Management Watershed of the Lagoon. The November 19, 2004 was approved by the Council of the Generalitat Valenciana Decree 259/2004 laying down the Master Plan for Use and Management of the Lagoon.
In 1902, the Valencian writer Vicente Blasco Ibáñez wrote the novel Cañas y barro, set in the Albufera of the early twentieth century.