Visit the Turia's Garden in Valencia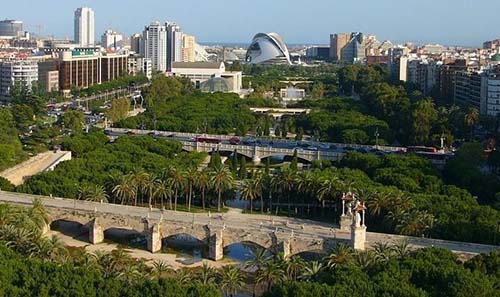 The Turia Gardens is a public urban park of 110 hectares located in the old channel of Turia river in Valencia. This park is one of the most visited in Valencia and Spain. It is the largest spanish urban garden.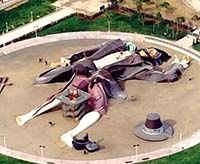 Founded in 1986, several decades after the great flood of Valencia. After the flood, the council and the Government of Spain decided that they would on the surface of the old channel a highway that would cross the city in 1970. Then they decided it would be better make it a place of leisure and nature for citizens and visitors.
In 1986 the park was opened in one of its most central sections meets Viveros Park. The Garden crosses the city from almost the harbor, more specifically from the City of Arts and Sciences to the new Bioparc which houses the Zoo in Valencia.