Visit the Colón's Market in Valencia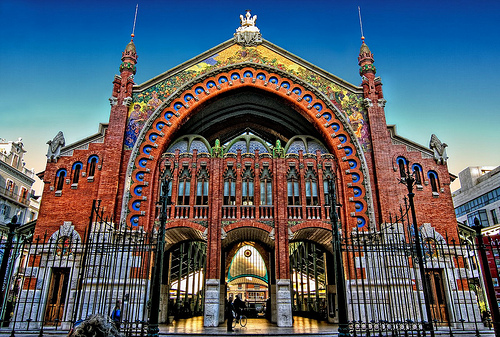 The Colón's Market, now refurbished and equipped with shops and establishments engaged in the hospitality industry, is an old market located in the city of Valencia. Went to meet the growing needs of the Eixample in Valencia. The building, designed and constructed by the architect Francisco Mora Berenguer between 1914 and 1916, is a clear example of Modernist architecture of the century and is also declared as a National Monument.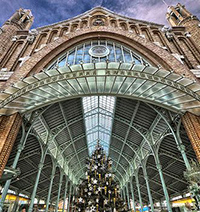 The site is bounded to the streets Conde de Salvatierra, Jorge Juan, Cirilo Amorós Martínez Ferrando and the city of Valencia. The Colón's market consists of three ships: one main and two side 18 meters of 7'7 meters each, and a beautifully crafted metal frame. Comprises, moreover, two main and two side walls simple and transparent, these with the structure in view. As for the main facades, which lies to the Calle Jorge Juan shows full taste and regionalist tendencies reflecting the ideology of bourgeois society Valencia booming at the time. It shows in its construction and decoration the influence of Antoni Gaudí and Lluís Domènech i Montaner, teachers that shared Mora workshop.
The market was completely restored in 2003 at a cost exceeding 33 million euros. Currently includes shops, cafes and even an underground car park.