Visit the Cathedral of Valencia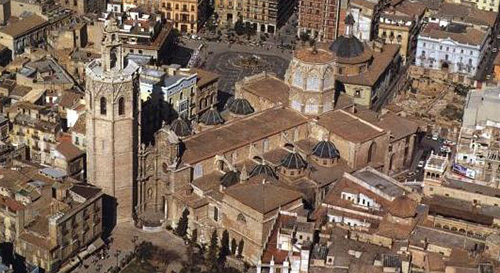 The Metropolitan Cathedral-Basilica of the Assumption of Our Lady of Valencia, popularly called «Seu» in Valencian, is home to the Archbishop of Valencia and is dedicated to the Assumption of St. Mary. It was consecrated in 1238 by the first bishop of Valencia after the Reconquest, Fray Andrés de Albalat. It is located on the old mosque of Balansiya, this had risen on the former Visigothic cathedral, built on an ancient Roman temple dedicated to Jupiter or Diana, which today can be seen, still standing, the columns in the museum Almoina, next to the Cathedral.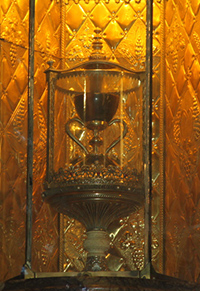 In the architectural style of the Cathedral of Valencia dominates the Mediterranean Gothic, but also contains elements of Romanesque, French Gothic, Renaissance, Baroque and Neoclassical.
Inside the Holy Grail is venerated, dated from the first century, and given to the cathedral by King Alfonso the Magnanimous in 1436.
Contains some of the earliest and best of the Quattrocento paintings of the Iberian Peninsula, which came from Rome through artists hired by Alexander VI. This last Pope Valencia, when he was still Cardinal Rodrigo Borgia, made ​​the request to raise the seat to the rank of Metropolitan valentina category which was granted by Pope Innocent VIII in 1492.