Valencian sweets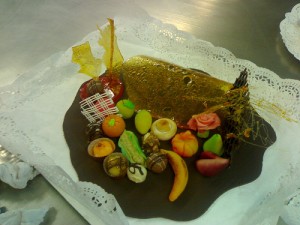 In the Valencian Community there are many types of artisanal cheese -cassoleta, servilleta, the Tronchón, Burriana, Puzol, Cervera – with powerful tasty characteristics, and a few extraordinary sweet foods whose elaboration in many cases is linked to the religious events on the calendar.
Sweet masses of flour, which border between the bakery and confectionery and reaches the zenith during the late winter and the early spring with the typical and varied 'monas de Pascua'. To the pastes and cakes for any time of the year is necessary to add an emblematic sweet ingredient as arnadí made with sweet potato or pumpkin; custard; buñuelo of the Falles; cakes of glory of the Saturday of Holy week; meringued milk; horchata from tigernuts; flaons from cottage cheese; rotlles (ring-shaped cakes) of anise; pumpkin pasties, hazelnut flavoured biscotti; orelletes (sweet of fried pan) and an infinitely etcetera.
You can see in Lost in Valencia some of the traditional recipes of the region of Valencia:
It is a spectacular desiderated repertoire, which is culminated with the sweet star of Spanish gastronomy – the nougat from Xixona and Alicante, based on the quality and abundance of almond and honey produced in different regions. Soft and hard nougat made from roses and snow, as well as marzipan, panellets and huesos de santo completed the list of peculiar cakes of Valencia.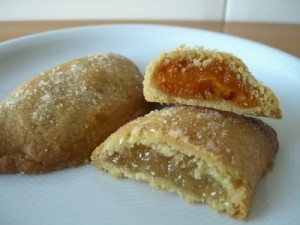 Relation to which one must add the ice cream and cold creams, handmade, which have a strong tradition in the Marina Baixa and have in Ibi and Xixona its undisputed capital. Chapter that must be fitted with soft drinks and snow cones – meringued milk, barley water, iced coffee – which in Vila Joiosa are deeply took roots.