Torrenostra Beach in Torreblanca (Castellón)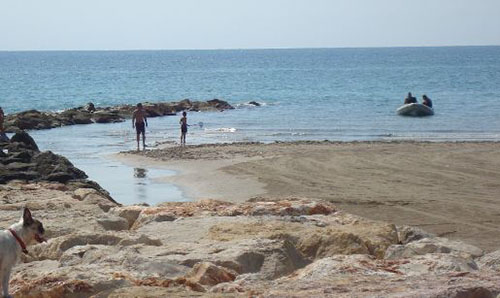 Torrenostra Beach is located in an urban area, and is a quarter-mile beach of golden sand in a sea of calm waters.
The beach is ideal for children, as breakwaters slow the force of the current to form a haven in the water in the area.
It has the blue flag and all services necesaries for relaxation and enjoyment of its visitors.