Sweet food of Valencia: Almond cake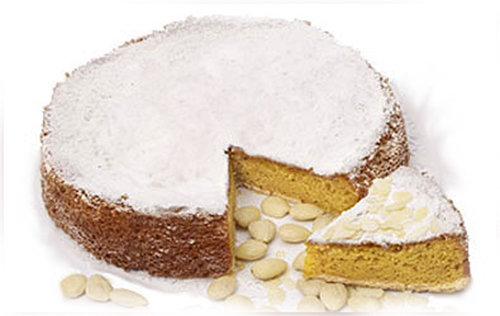 Within the wide variety of sweets in our community, the cake is the most popular and is the best known by all. For its delicacy, high quality and exquisite taste it is undoubtedly one of the best desserts of the Valencian confectionery.
Its preparation extends to the entire Community of Valencia, even the forms used for their preparation are the same in all places and have own name: cake forms.

Ingredients:
500 g almonds.
500 g sugar
12 eggs.
Lemon zest.
Preparation method:
Beat up the egg whites to snow and then add the egg yolks.
Grind the almonds and then add the grated lemon and sugar.
Mix with the beaten egg until achieve a homogenous mass.
Cover the forms with bakery paper.
Spread the mixture into the molds.
Put them in the oven at moderate temperature (150 ºC) during an hour and a half, approximately.
In Lost in Valencia you can see more Valencian sweet food