Levante Beach in Benidorm (Alicante)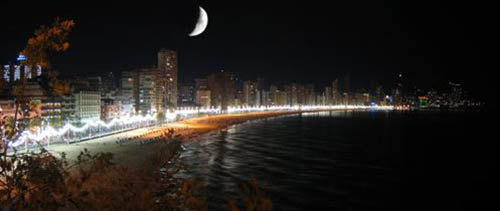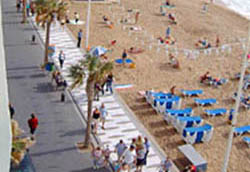 Benidorm is the main tourist center of the Costa Blanca because of its beaches and entertainment options.
The Levante beach, with two km. extension, known for its fine sand and the quality of their services.
From The Castle Square can access this beach by typical narrow streets of whitewashed walls.
It is one of the important points for party in Valencia.