Les Playetes/Bellver Beach in Oropesa del Mar (Castellón)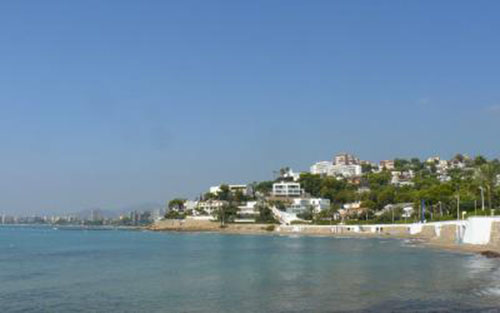 Semi-urban beach, composed of gravel and sand, with low turnout. In about twenty-seven miles away is the Marine Reserve Columbrete Islands.
Surrounded by a community of apartments, close to Benicassim, Nudist Creek is the northernmost of the several small beaches (Platgetes) that make up the area, particularly from the mouth of the ravine north Bellver. From the stream southward Nudism is not practiced because the small beaches are flanked by the Playetas Urbanization. From where the sand area just to the watchtower's not unusual Colomera also Nudists, although the difficult access to water and the presence of the discouraged fishermen, Nudist area has not any services except bins.