Learn how to cook paella rice at Valencian Paella School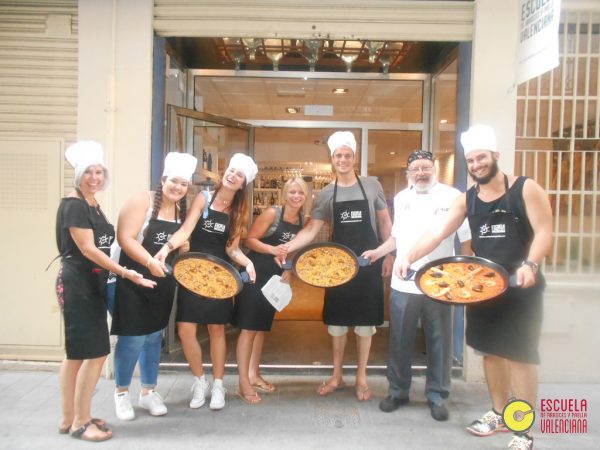 You are a big fan of valencian paella but you don't know hoy to cook it? Don't worry, be have the perfect plan to solve your problem. If you come to visit Valencia you will be able to learn how to cook paella rice at School of rice and Valencian Paella. This paella school has two locations, both of them in the heart of Valencia. The first place is located in Barrio del Carmen, near historical and interesting monuments. The second school, opened in 2016 with the aim to give their studients more space, is located in Calle Juristas, near Plaza de la Virgen and the Cathedral of Valencia.
If you want to learn how to cook paella rice, take a look at the web site of this valencian paella school. You won't regret it!