Caracola Beach in Benicarló (Castellón)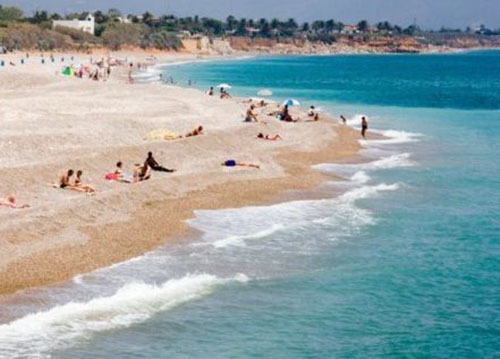 It is located in a semi-urban placement, at the beginning of the long straight line linking the coast with the Peniscola town. The uniqueness of this beach is that, unlike many others, the surface is gravel, while the seabed is sandy.
It has the blue flag and a length of 800 meters with moderate waves and basic services for the convenience of visitors.