Beach of La Granadella in Xàvea (Alicante)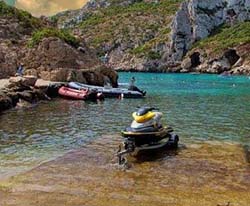 Small beach surrounded by pine, very suitable for diving.
It is accessed through a road of the same name, which is taken from the road. Cabo de la Nao, about 2 km away before reaching it. From the road of Granadella it is accessible the viewpoint, and from the parking Creek hiking trail begins Granadella Castle.