An Innovative and sensual company in Valencia
Steel Fantasies is a innovative company established in Valencia that gives you the opportunity to purchase a Metal bikini's and G-strings online. The product that they offer is intimate ,unique and with special qualities.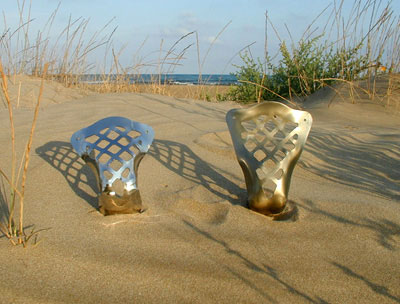 All of their items are diverse, dynamic and special because Steel Fantasies offers different possibilities. Steel Fantasies offers all of his customers the possibilities to bring their own creativity forward by being able to match the items and create their own unique metal bikini or G-string. Their product is about being open, creative, fun, unique and special.
The products are handmade by using hammers, special supports and bending tools. Steel Fantasies beliefs that it is important that all of their products are of quality and that customers can rely on. All of theirs services and products are accountable and trustful. We invite you to go ahead and discover more about Steel Fantasies products by exploring their website: